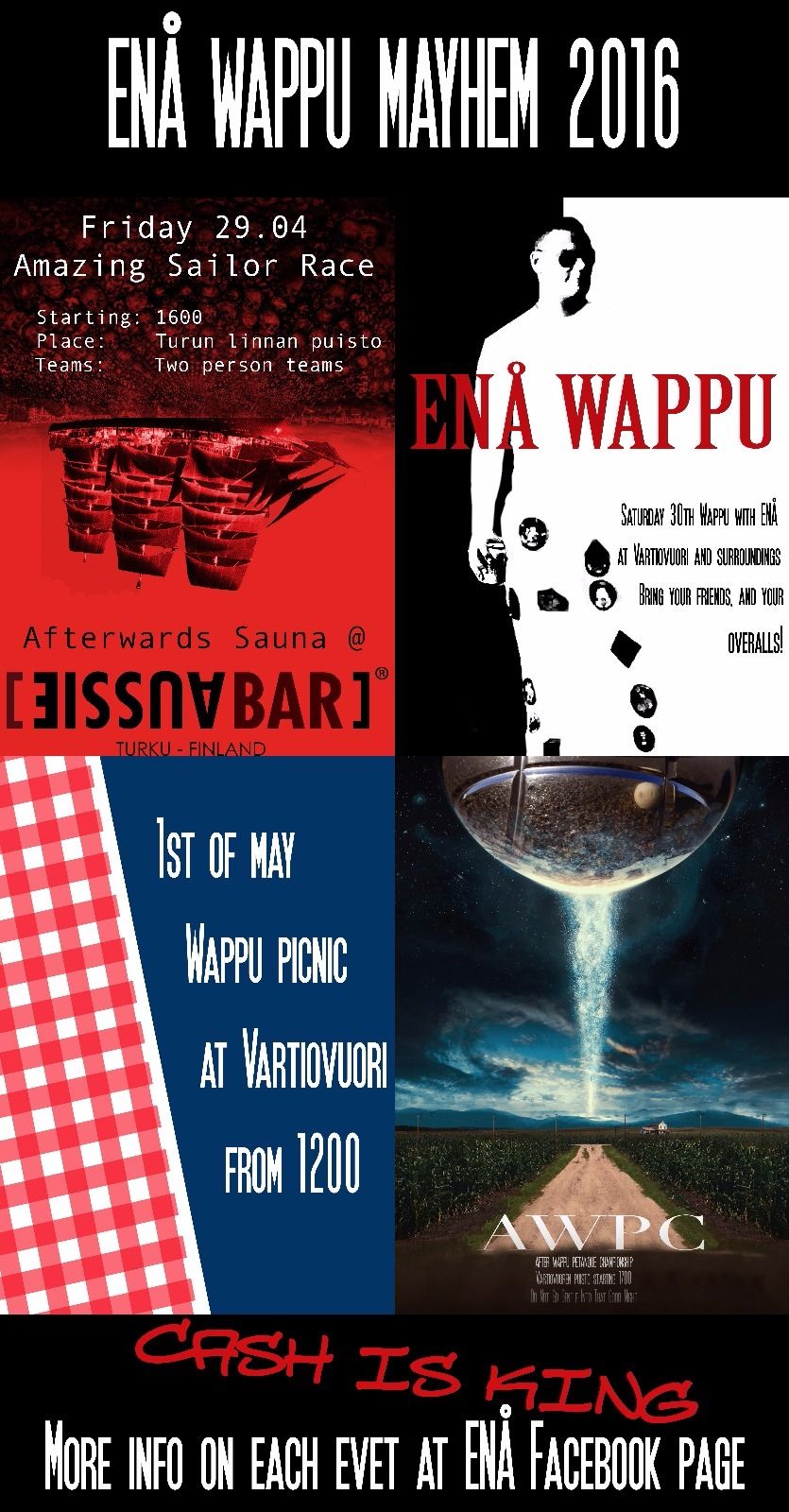 Wappu is festival of students, and ENÅ is organizing some awesome activities and parties for the long Wappu weekend! Make sure to check out what we have to offer and attend as you please! The more the merrier right?
We hope to see you this week!  Facebook link below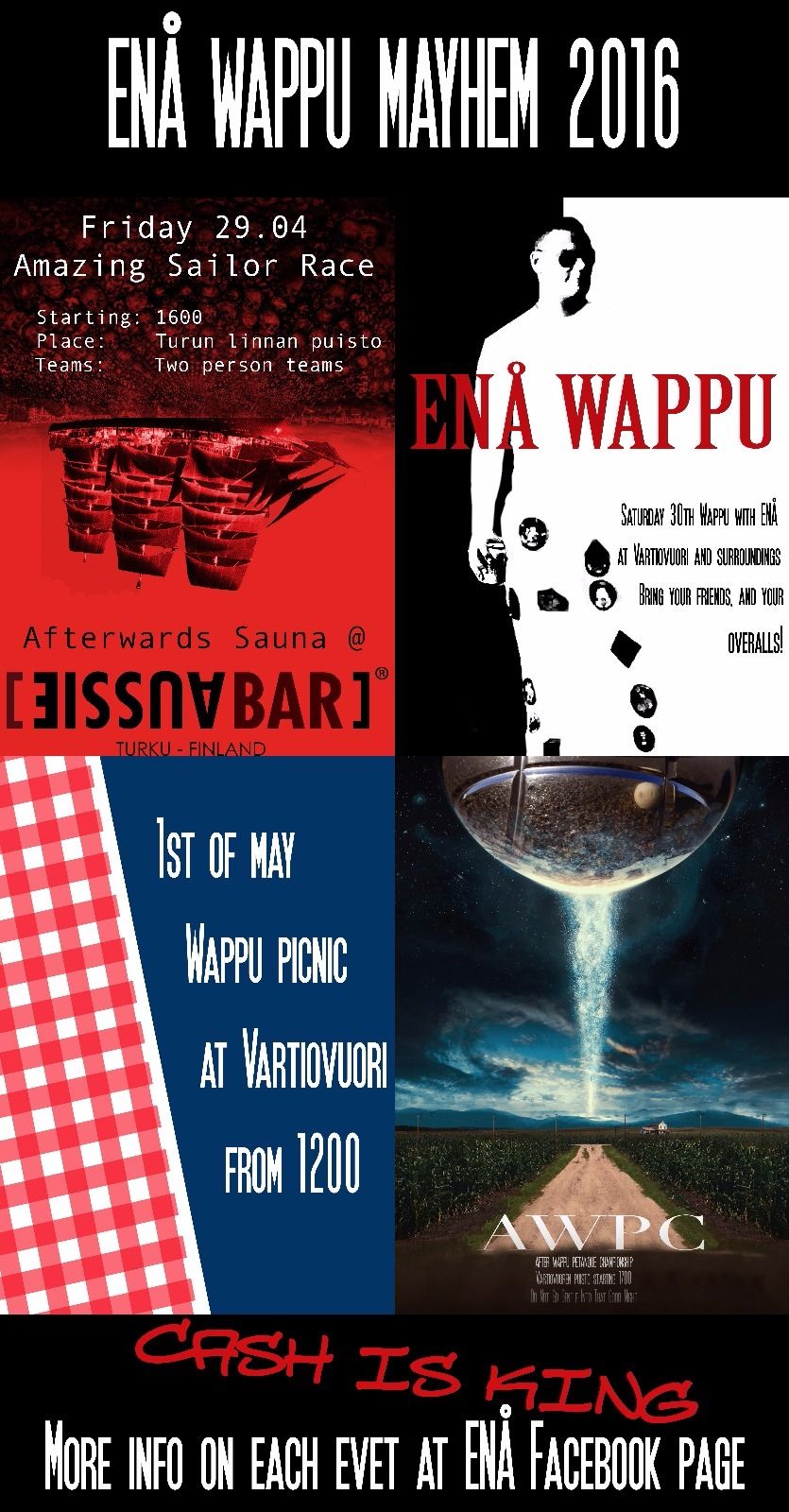 Link to the facebook event here!