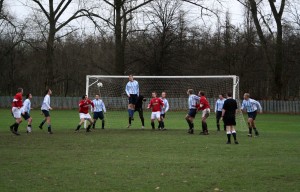 Finally time for the football season to kick off!
ENÅ is (as always!) participating in ÅA/ Novia´s internal championship. Only requirement is that you need to have the annual "ÅA- motion" fee paid. Information on how to pay and what they offer on the links below:
http://www.abo.fi/personal/en/Content/Topic/topic/motionsverksamhet (English)
https://www.abo.fi/student/motionabo#document7 (Swedish)
Upcoming games are Monday 21.9 16:00 & Tuesday 22.9 15:00
All games are played at "parkki" (close to McDonald´s), 7- player teams, free subs, no offside, 2*25 min. All members are welcome to join ENÅ´s team, either as supporters or as players! Register to the game, and more information through our Facebook group "ENÅ Football".
https://www.facebook.com/groups/1457801474506426/?__mref=message_bubble